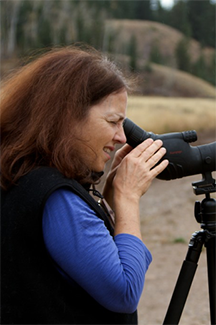 Department
Art
School
Rome School of Music, Drama, and Art
Expertise
Video Production and Post-Production
Video Art
Biography
Kathryn Pasternak brings over 25 years of experience in television production, independent filmmaking and interactive media to her role as an instructor in the Rome School Music, Drama and Art's Art Department. She has lived and worked professionally in the media industry in New York, Los Angeles, Johannesburg, and Washington DC. and brings a wealth of practical knowledge to her classes at CUA.
Kathryn devoted her early career to National Geographic Television, emerging as a specialist in wildlife and natural history storytelling. She revels in the nuances of animal behavior and in making science accessible, fun and engaging. She's also skilled at in-depth content research, directing and interviewing people, and honing stories in the edit room. 

Kathryn is the recipient of two National Emmy Awards for "Best Science and Nature Program" and a nominee for two more. After leaving National Geographic, she lived on a wildlife reserve in Zimbabwe for a year, writing and producing a series for Animal Planet. Her feature documentary "Doeville", which she also filmed herself, tells the quirky, engaging tale of Virginia's last deer farmer. It premiered at DC's Environmental Film Festival in 2015 and since then has delighted audiences around the world. Kathryn grew up in Edmonton, Alberta and graduated from Harvard University with a degree in Fine Arts before settling in the Washington, D.C. area.