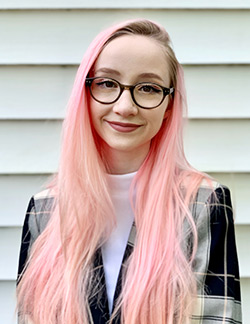 "The Art Department at Catholic gave me the practical skills and creative support I needed to successfully translate my love of art into a career in motion design." 

—Selina Donahue ('17 B.A. Studio Art)
Motion Designer, Reingold Inc. 
---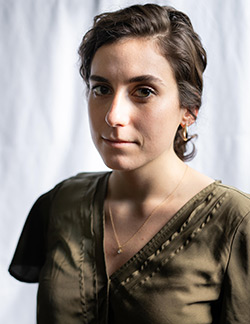 "My time in the Art department at Catholic University was greatly impactful for my education and later for my career. I started really unsure of what I wanted to study or do after graduation, however, I was quickly enthralled by art history and embraced by the major. The small size of the classes, the availability and generosity of the professors, and the overall spirit of curiosity, fostered a deep understanding of the arts and humanities. I was challenged to think critically and to reason thoroughly, ultimately leading to a passion for modern art and desire to share it in a museum setting. Also, I was able to study in Rome for a semester, further enriching my studies, and was given countless opportunities to meet and work with professionals in the field, including internships and paid positions at local museums and cultural institutions. Since graduating from Catholic, I have gone on to complete a Master's in Art History at George Washington University and currently work at the National Gallery of Art in the Education Department."
—Rachel Tanzi, ('16 B.A. Art History)
Education Assistant, Public Programs at National Gallery of Art
---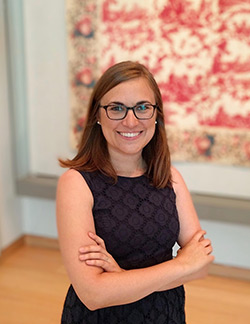 "I remember sitting in the parking lot shrine after Odyssey Day with my mom, and choosing CUA because it was the only school that had an art history department. As a minor and math major, art history courses taught me how to see abstractly and think abstractly, finding the importance of how art can express deeper truths and faith that escape the science of numbers. I am indebted to the Art History program, particularly Dr. Heimann's guidance over the years, for helping me see the world dynamically in graduate school, both in my master's program at Tufts University, and now in my Ph.D. program at Harvard University."

—Christine Garnier, ('11 Minor in Art History) 
Doctoral student, Harvard University
---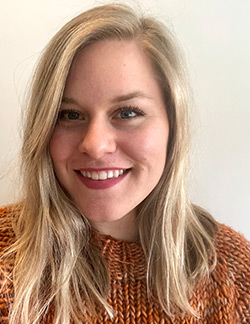 "I often think how wonderfully prepared I was for a graduate program thanks to the vigorous program at Catholic University. I could not have asked for a better undergraduate academic experience."
—Elizabeth Denholm, ('15 B.A. Art History)
Associate Registrar, Delaware Art Museum