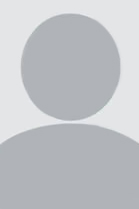 Department
Art
School
Rome School of Music, Drama, and Art
Expertise
Photography
Digital Photography
Biography
Matthew Barrick began his photographic career as most person's with an interest and passion for an art form do, he was given a gift of a camera with no idea of how to use it. However, while a student at Radford University he became the assistant university photographer. At that point, a career was born.  In 1990 Matthew was appointed as the university photographer at The Catholic University of America. In 1995 Matthew began teaching at CUA in the department of Art as an adjunct. In 1997, Matthew became the National photographer for the National Association for Home Care and Hospice. During his fifteen year tenure, he traveled the country documenting the lives of various individuals and their stories as it related to healthcare and Hospice.  In 2014, Matthew began teaching digital art and photography as well at Saint John Paul the Great Catholic High School where his daughters attended.
For over 30 years Matthew Barrick has owned and operated his photography business,
Barrick Photography, 
and has traveled extensively covering major news events, editorial assignments and began one of the first national independent stock photography sources for healthcare images. He has photographed over 160 magazine covers. He has been the major photographic contributor of four books and is a member of the White House News Photographers Association and the U.S. Senate Press Gallery.  As well, Matthew has been a member of ASMP, NAPP and PPA. He has photographed US Presidents such as Bill Clinton, George W. Bush, George H.W. Bush, Billy Carter and Barack Obama. He has also photographed many foreign dignitaries as well as Popes Benedict XVI and Pope Francis. He is the proud father of three beautiful girls and has been married to his wife Sandy for 27 years.